Fake nails can range from beautiful works of art to a special occasion treat depending on who you ask. There are three different types of fake nails, with acrylics and gels lasting much longer than regular nail polish. While both are a great option for trying out a wide variety of nail trends, getting the right technique and style nailed down isn't easy.
Here are some of the main differences between acrylic and gel nails that you need to know before heading over to your next trip to the nail salon:
Gel NailsGel nails are created through a process spanning three different steps—brushing on a base coat, putting on nail polish, and covering it with a topcoat. After every coat, the nails are placed under a UV light to cure for anywhere from 30 seconds to 2 minutes. After it's done curing, the gel polish will harden and won't get smudged like regular nail polish.
With gel nail polish, you'll get a glossy finish that retains a freshly manicured look for weeks to come. You can use it on top of your natural nails and nail extensions, also known as tips.
Acrylic Nails
Acrylic nails consist of a combination of powder and liquid that's laid out on the nail using a brush. After the mixture has been applied, the nails are shaped and filed to emulate a natural look before getting painted with a regular nail polish coat and set under a fan to dry.
What's The Difference?
While both kinds of nails can provide somewhat similar results, there is a key difference. Gel nails are much faster to apply than acrylics, while also giving a much more natural result. However, acrylics provide a protective, hard layer that is extremely durable—no more worries about breaking, cracking, or lifting your nails with acrylics.
It can be more difficult to remove acrylics at home compared to gel—head over to a nail technician instead of damaging your nail bed by trying to remove them yourself.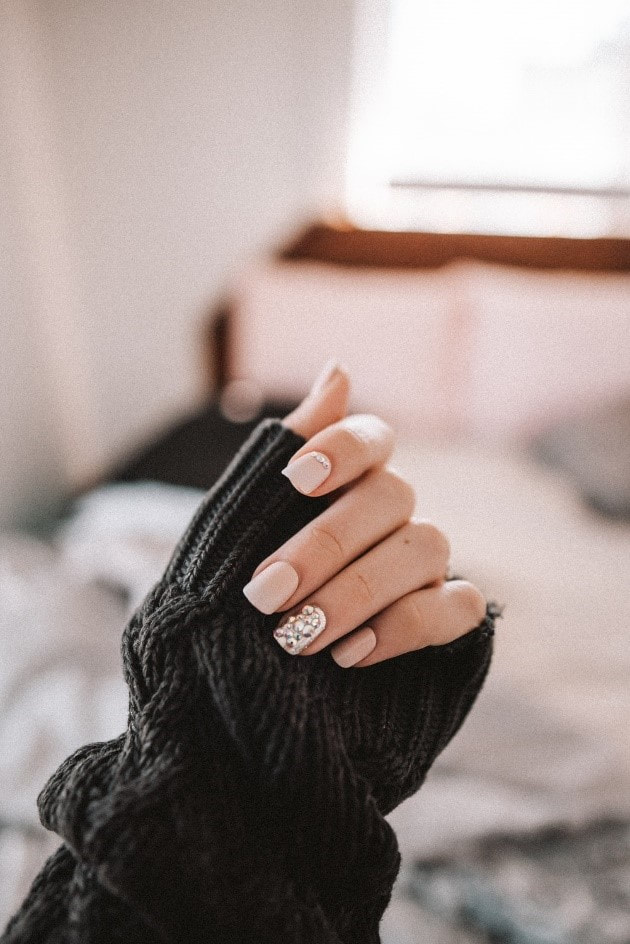 Get A Top-Notch Manicure And Pedicure In Southeast Edmonton
Looking for a place to get your nails done by a professional nail technician? Sapron Beauty Spa has got you covered! We're one of the best nail salons in Edmonton and have more than 50 years of experience in the beauty industry. Whether you're looking for the best acrylic or gel nails, chemical peel, or laser hair removal services in Edmonton, we have it all.
We ensure that each guest gets personalized and individual attention at a great value. Contact us to book an appointment.
Share